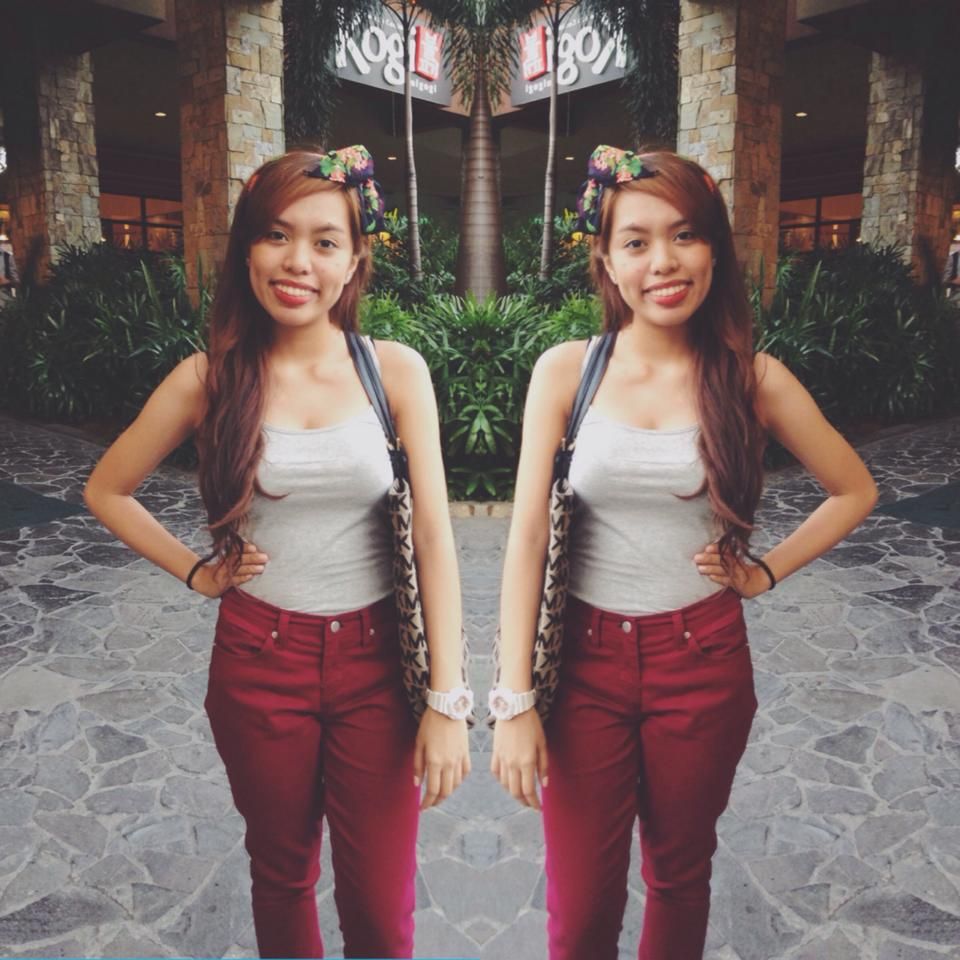 Intense and flashing red lights.
Ferocious beats and crazy music.
The wildest crowd with their hands in the air.
RAISE THOSE FISTS UP AND WE'LL MAKE THIS BEAT DROP
Get pumped as the Business Management Society of De La Salle University brings you the most intense
REDux: The Red Trance
Watch as we create a

RADICAL AUDIO VISUAL EXPERIENCE

(R.A.V.E.) to bring you into a RED
state of mind and make you see RED, hear RED, and feel RED.
The RAVE Revolution is about to begin on March 14 at the PICC Forum 1. Tickets are up for grabs for
only 280 for regular tickets and 350 door charge. Like their Facebook page at
facebook.com/bmsdlsuredux and follow them on twitter @BMSRedux.
(Lazy outfit #1223456 on Hershey's blog LOL
Top: Forever 21| Bottom: Forever 21| Watch: Baby G| Bag: Michael Kors)
Jump and reach for the sky.
Put your hands up in the air.
Tear the roof off this
place.
Run where lights can't chase us.
Be a crazy kid. Turn up the
Feel good. Raise the levels up.
Let go of your worries. Get crazy. Party hard.
LOSE YOURSELF TO THE

RED

TRANCE.
------------------------------
Guess what, guys?? I'm giving away FIVE tickets to REDux!!
2. Follow me on Twitter (@theteenagequeen)
3. Tweet "I want to go to REDux!!! #REDuxRAVE @BMSredux @theteenagequeen http://thediaryofateenagequeen.blogspot.com/2014/03/bms-redux-red-trance_11.html"
4. Once you've finished doing all these, leave a comment on my blog with these details:
The first winner will win THREE tickets and the second winner winner will win TWO . I will announce the winners Thursday night so stay tuned in ok? :)
Good luck and see y'all this Friday night! woohoo!