What is Tama Yaki?
Tama Yaki is a funky, hip franchise that specializes in making takoyaki-- Japanese balls filled with stuffings like octopus, tempura scraps, etc.
It is located at the second floor of SM North Edsa -Main Bldg (just beside Coldstone).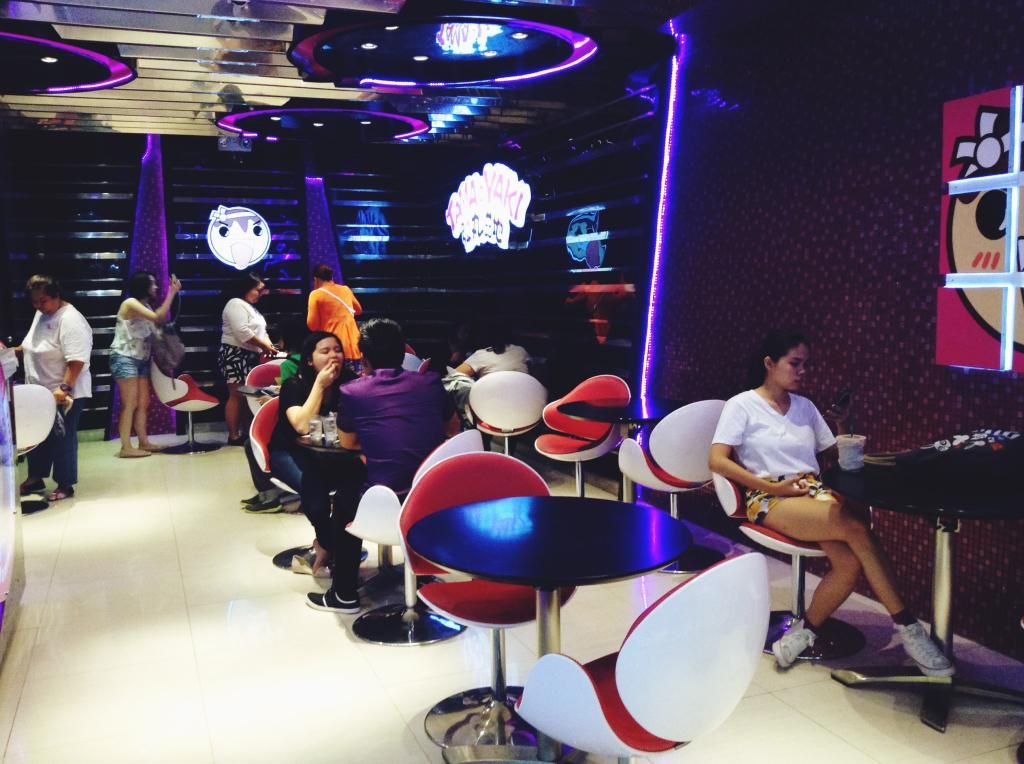 I love their funky interior!!!
Let me share you some photos of our bloggers meet-up at Tama Yaki! <3
Check out how their takoyaki balls are cooked fresh everyday.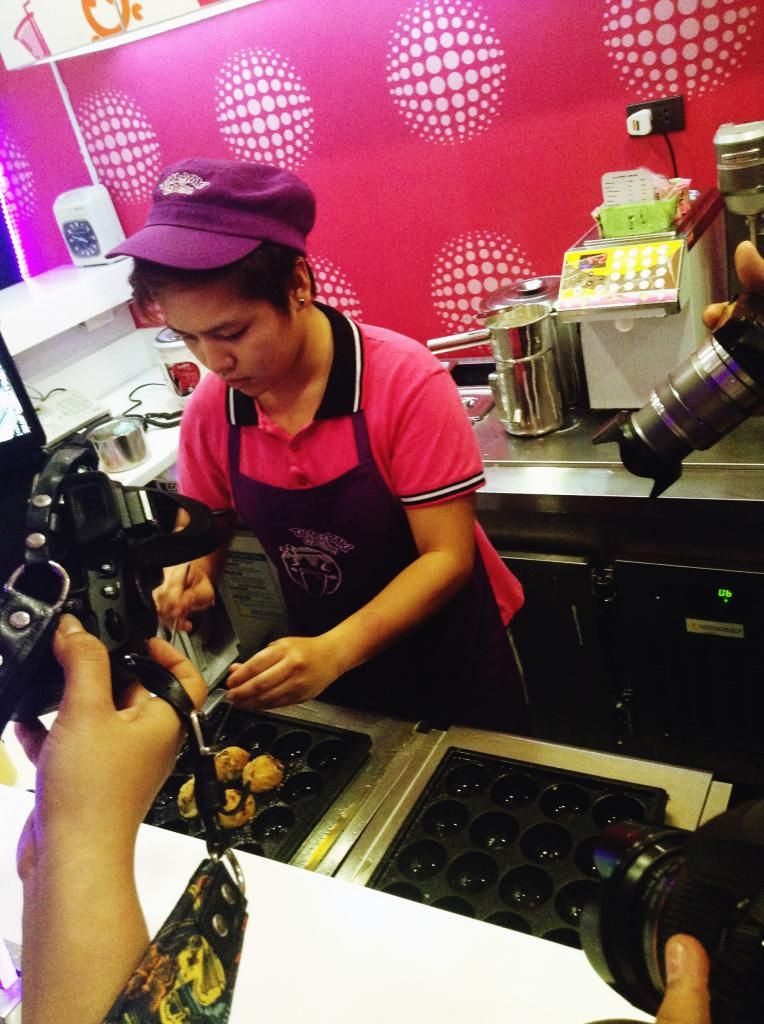 We had a taste of almost everything on their menu. A lot of the bloggers liked their Seasoned Octopus, but since I'm allergic to seafood, I liked the Double Cheese Takoyaki the most. :)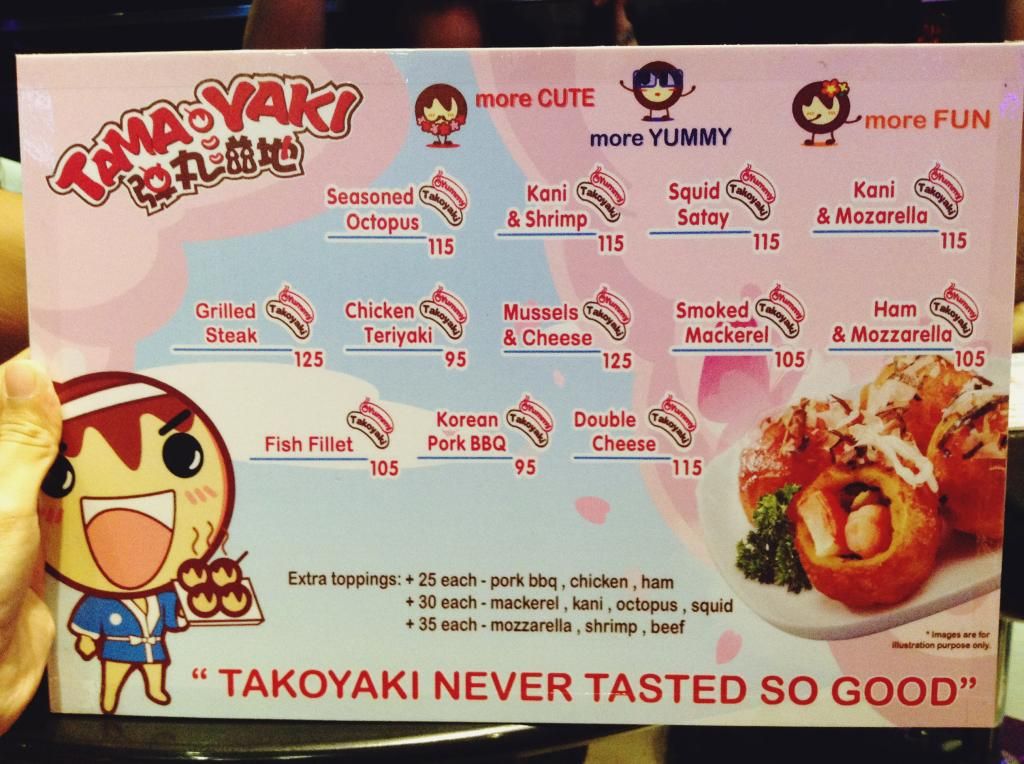 I wasn't really a fan of takoyaki before (because I was allergic to seafood haha), but I must admit that I liked what was served to us at Tama Yaki. I did get a taste of their seafood takoyaki (just a taste though, cause i didnt want to get rashes haha), and it was pretty good! I really appreciate how they have non-seafood options as well, like chicken, steak, ham, etc.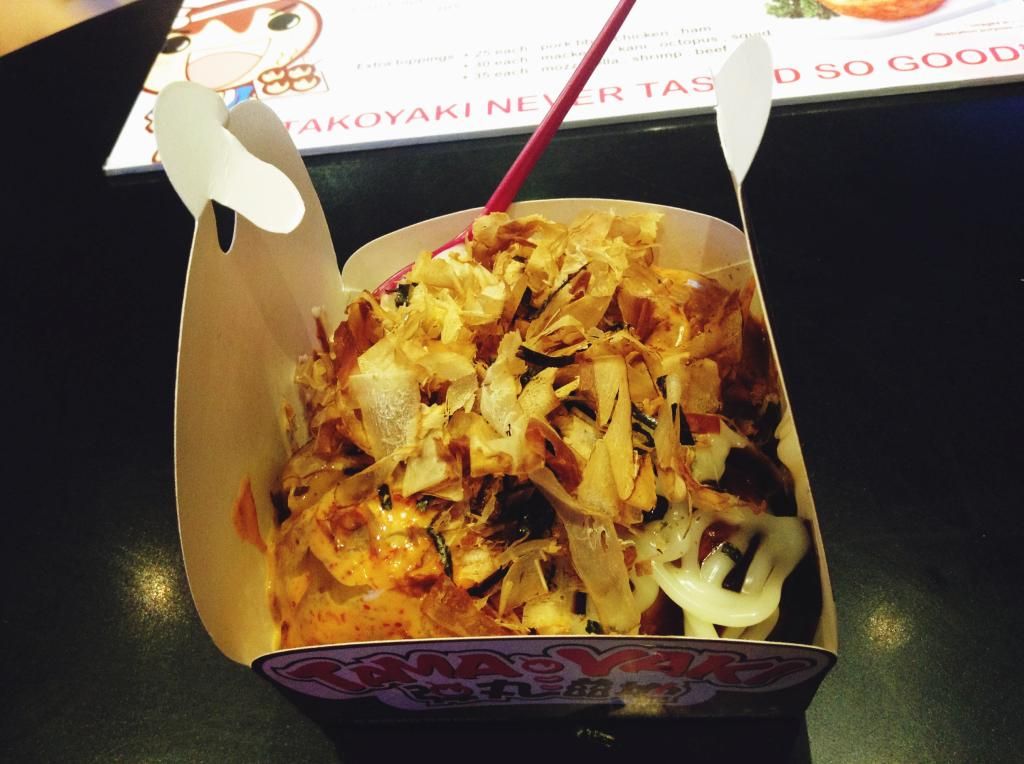 Fresh and yummy Japanese takoyaki balls! <3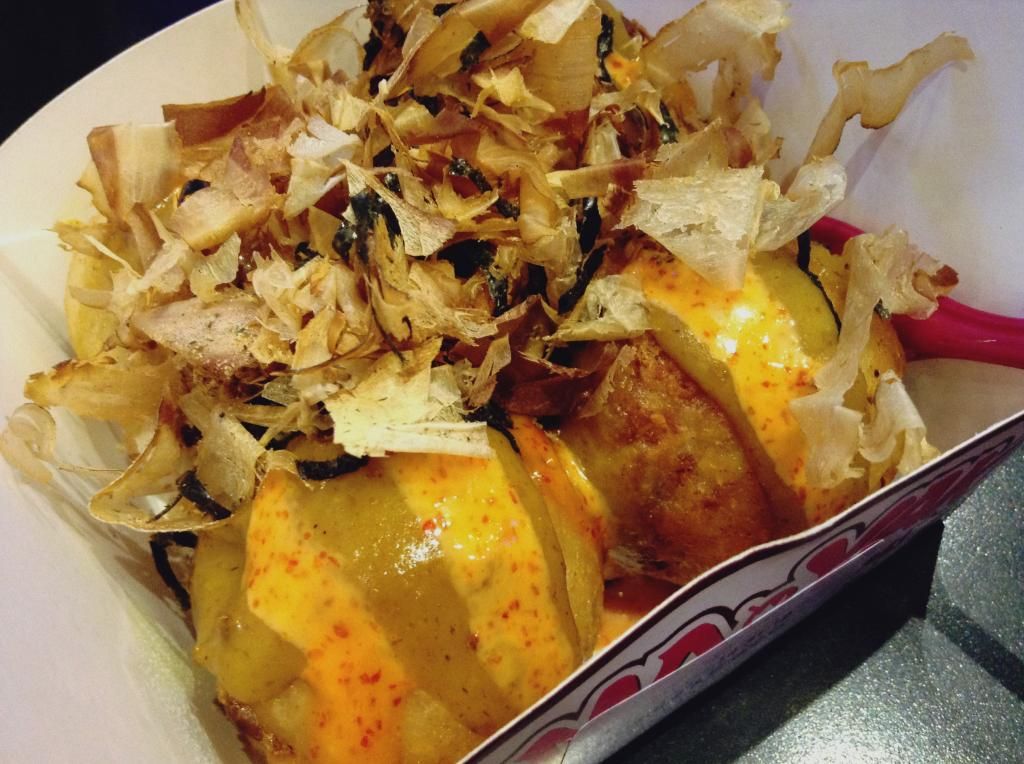 Now, for my favorite part--- milk tea!!!!
Tama Yaki also serves yummy milk tea. We were given the chance to taste the different items on their drinks menu.
My favorite was the Cheese Cocoa :P
Check out their yummy combos and rice meals!!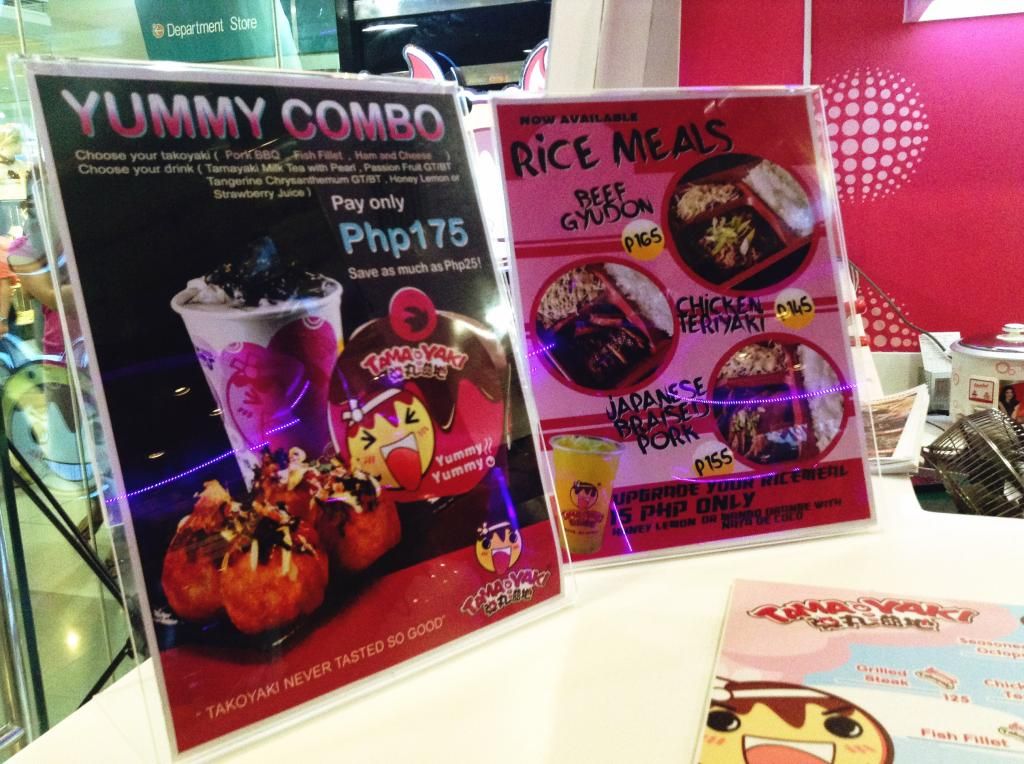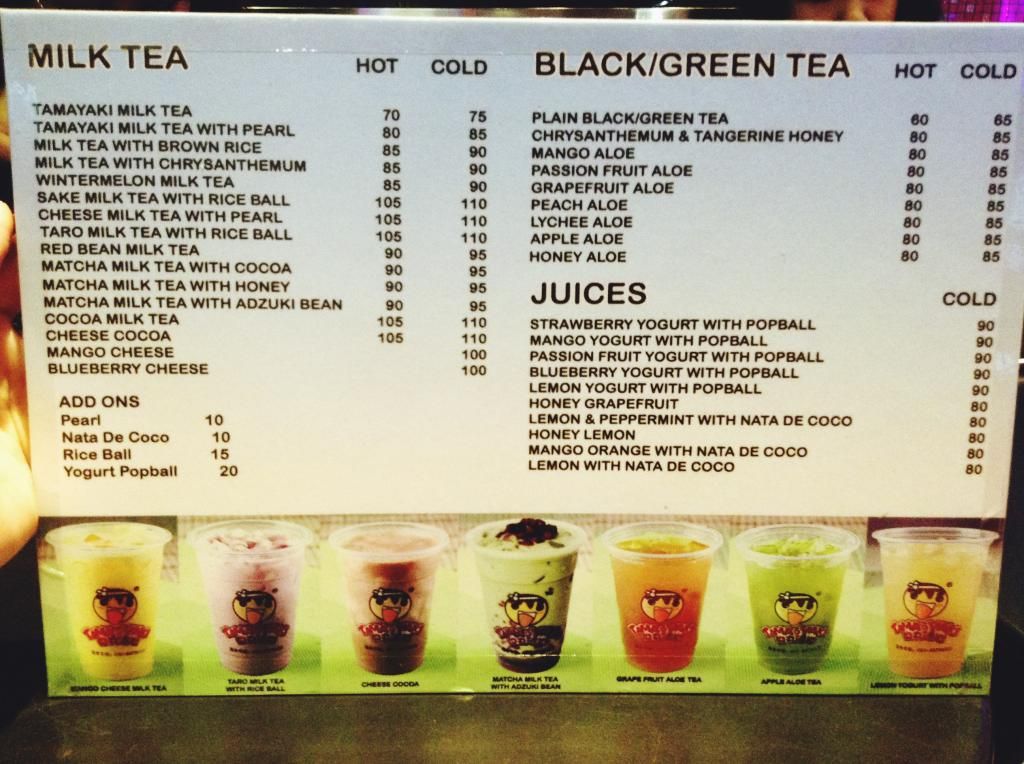 I met a new friend that day, too! Say hi to Ms. Joei of http://joeiandme.com! :)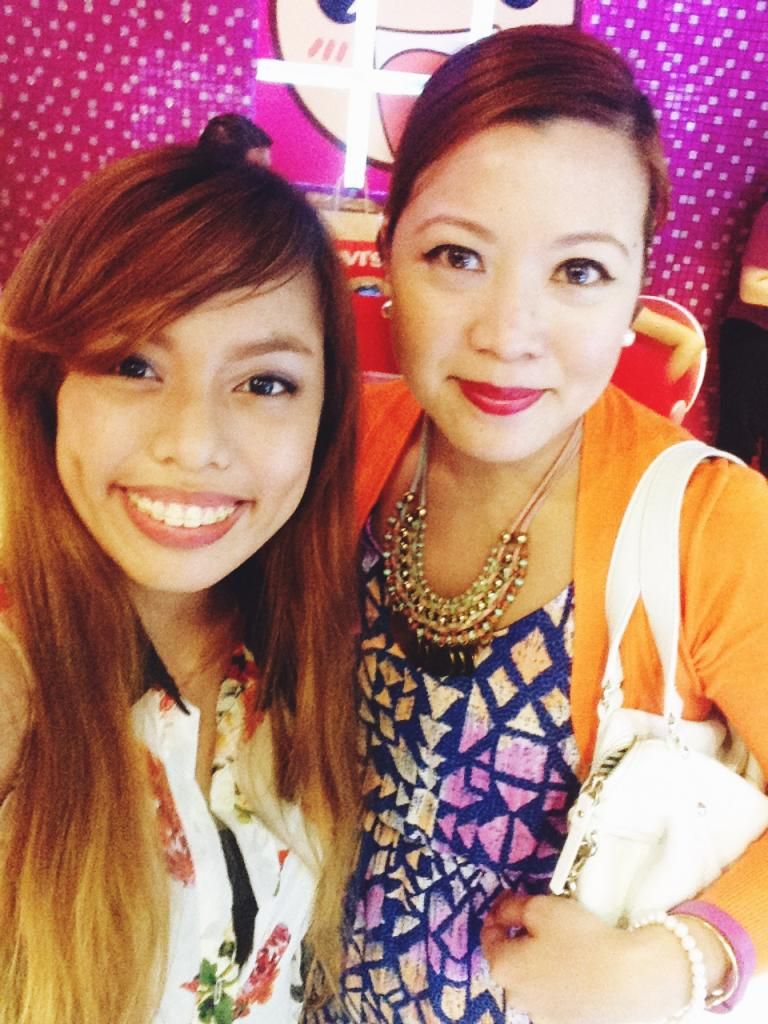 With the beautiful owners of Tama Yaki! :)
Thank you for this fun-filled day, Tama Yaki! Will definitely go back to your place to have my milk tea and takoyaki fix! :P